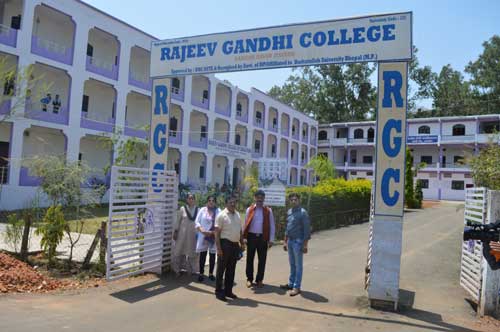 Rajeev gandhi College, Raisen was established by Chouhan Education Society for fulfilling the Objectives and Aims of the society. There is an excellent system of education in this college for girls and boys. Along with education, professional and placement information is offered to the boys and girls that will help them to become self dependent.
There is an arrangement to give special lectures by various experts in the related fields for the students to take full advantage of it. In addition to the subject knowledge, it has been the aim of the College to inculcate moral ethics in the students so that they can establish themselves in the society.
The Classes have been conducted in the premises of the College where new furniture, open grounds, neat & clean air, ventilation has been provided along with all other facilities for day to day activity.

The location of the College is at Khasara No. 12/7, Village Khanpura thaisil & district Raisen M.P. The total area of the land is 4 Acare & builtup area is 7000 sq.ft.